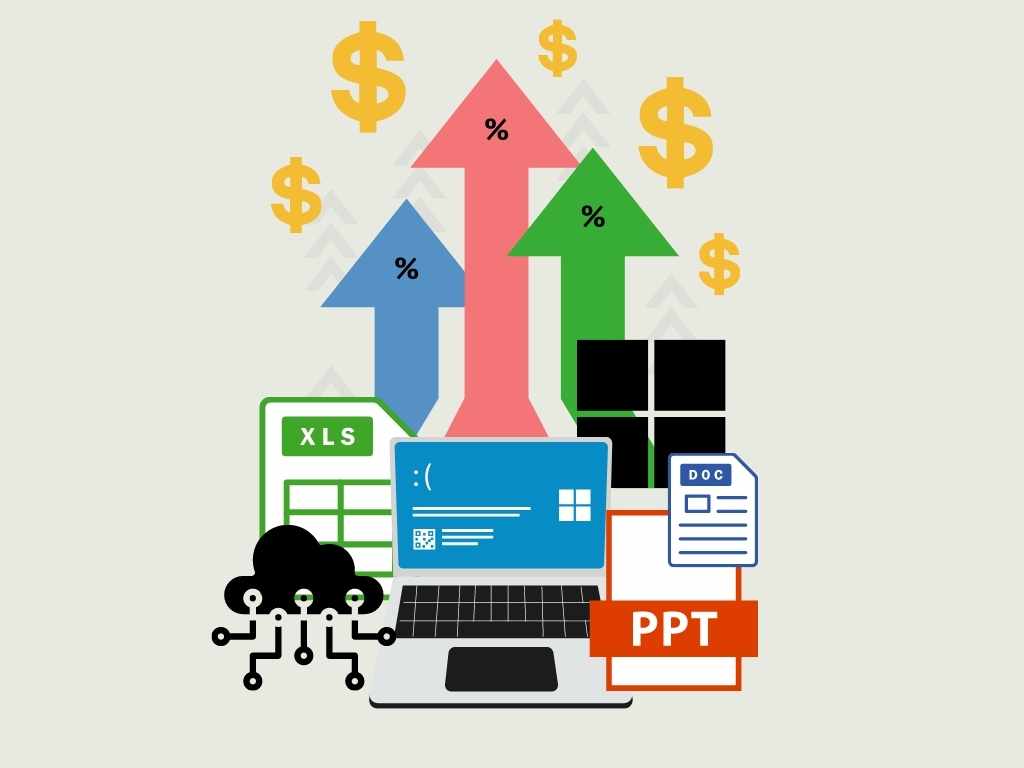 Last week Microsoft released that they would be starting 'pricing alignment' in April 2023, to bring local currency pricing in line with the US Dollar pricing.  
As a result of this, UK companies will see an increase of 9% from April 2023. Microsoft will also review pricing every 6 months to ensure local pricing doesn't drift too far from USD again.  
This was done to give customers more consistent pricing across the globe. Buying licenses in other geographies was cheaper and as a result, many multinational companies were taking advantage of this. 
The increase comes after the last price update in March 2022 when Microsoft brought in their New Commerce Experience (NCE), which saw a shift from monthly rolling to annual commitments on licensing amounts. 
Those wishing to stay on monthly commitments saw a 20% increase in licensing costs, with others committing to a set number of licenses for the year. 
For those of you who locked in the old pricing by committing to your NCE annual licensing before March 2022, this now means you should expect a 9% increase in your licensing costs come April 2023 unless you renew beforehand.  
Read more in Microsoft release here.
What can you do? 
If you can commit to, or renew your existing, annual licenses before April you can lock in the current prices and hold this increase off until next year.  
Although the costs of Microsoft licensing can't be changed, there are actions you can take to ensure you are not overpaying: 
Double check all licenses are required and ensure old-employee licenses have been re-issued to new starters, rather than new licenses purchased. 

 

Ensure your employees and emails have the correct licenses assigned to them.

 

Remember that mailboxes you only need to receive into, and not send from, can be converted to Shared Mailboxes and don't need licenses. 

 
Commit to the correct number of licenses for the year – if someone will only be staying for 1 or 2 extra months consider putting them on monthly rolling licensing as this will be cheaper than committing to the year.

 

Do all the above before you commit to your new annual licenses before April! 

 
You can also try to take advantage of all the features and apps available to you within your Microsoft packages, and potentially use these to replace other applications you currently pay for. 
Use 'Tasks' in Teams instead of Trello, for to-do task management.

 
Use Teams for chat and collaboration instead of Slack.

 

Use 'Shifts' in Sharepoint/Teams to manage holidays and sickness.

 

Use Microsoft Bookings instead of Calendly, for calendar booking. 

 

Use InTune to a

ut

omate device builds to save on install costs and time.

 
Speak to Sereno about managing your Microsoft licensing as part of our ongoing IT Support service.  
Are you worried that you are overpaying for your Microsoft 365 licences? or not using your Microsoft 365 to its full potential? Schedule a free audit and consultation with one of our knowledgeable advisors.
If you would like to understand more about what working with Sereno could look like, and how we provide a great service at a reduced price, please reach out on 02030890141, hello@serenoit.co.uk and chat with one of our knowledgeable advisors on how we can help.
Frequently Asked Questions