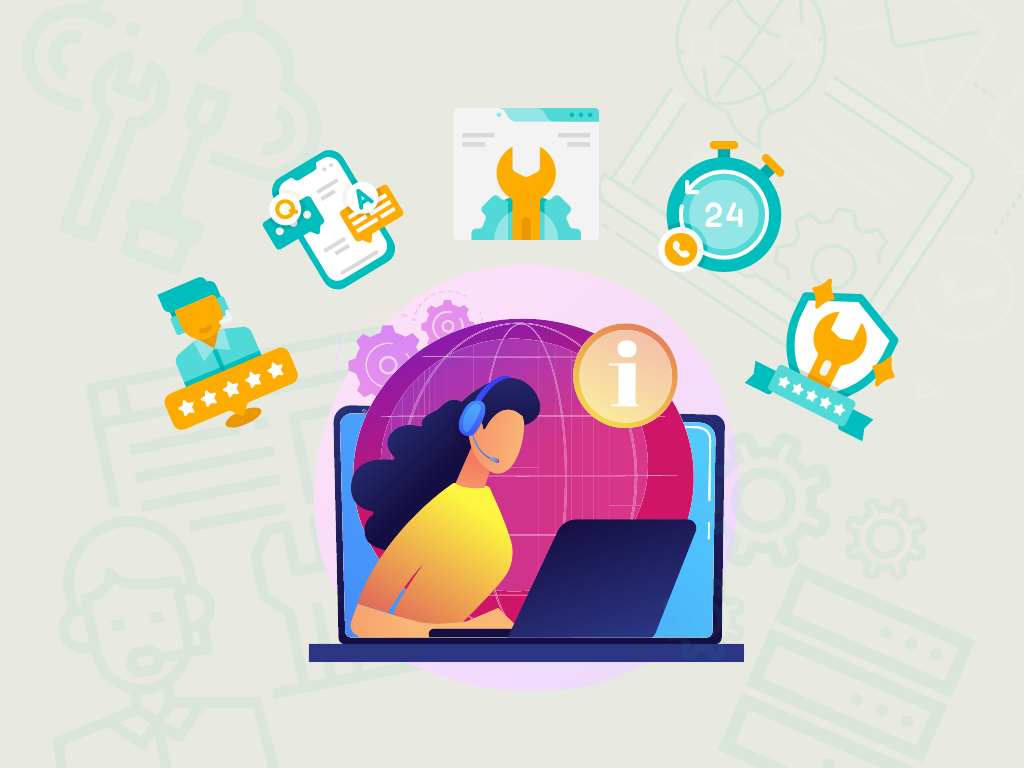 Now more than ever, and in light of the current economic downturn, business owners are taking a hard look at their expenditures and asking…How can we reduce resources without compromising performance? And, in which business functions could we save on operating expenditures, streamline processes, and still maintain an excellent service?
One starting point?… Your IT.
If you haven't already considered outsourcing your IT support, now could be the time to do so. Among many other benefits, outsourced IT support is a guaranteed cheaper and more reliable alternative to hiring in-house IT support staff (depending on the needs of your business, and provided you have the right IT support partner).
We've condensed the many reasons why you should consider outsourcing your IT support into 5 fundamental benefits:
Cost-efficiency
Reduced risk
Expertise
Reliability
Scalability
Operational maturity
In this article, we'll explain how outsourced IT support can help you reach your business goals considering these 5 benefits. Plus, discover what other alternative options are available if you're not ready for fully managed IT support…
In this article, we cover:
Cost-efficiency
According to Raconteur, 69% of businesses are choosing to outsource as a means of reducing costs, and it's easy to see why.
Not having to hire IT specialists in-house removes the cost (and time) of recruiting the right person and then providing them with ongoing training, development, and management. To be effective, your IT team will also need specialist tools and systems which can be expensive. Plus, all of the other costs that come with along with full-time employment, like National Insurance, bonuses, social events, annual leave, and sick pay.
IT outsourcing companies package the service you need in a simple per-employee per-month price, which includes all of the above costs and management at a fraction of the price. This is because they can optimise this service and spread their costs out across many other businesses – essentially sharing the costs, but also the skills available.
Outsourcing IT support essentially means you only pay for what you need without the commitment and restriction of hiring internally. You can also access 'on the bench' technical expertise for short-term projects, without any long-term commitment.
Reduced risk  
In the current climate, reducing risk is a major concern for most employers, with many major tech companies, like Google and Facebook, currently on a hiring freeze.
It's likely you are now looking at reducing operational costs to protect your margins or investing these savings back into the business in areas like Sales and Marketing for future revenue generation. Outsourcing IT Support allows you to do just this.
Outsourced IT support represents a safer alternative to hiring an IT department in-house. Fewer employed staff means less investment from you in staff training and benefits or the risk of having underutilised technical staff due to reduced demand or employee count.
An outsourced IT partner also gives you guaranteed access to a variety of different skill sets without having to hire different people for specific roles or projects. This gives greater flexibility and further future-proofing for the business.
Many outsourced IT Support providers will also offer short-term contracts, or flexibility in their contracts to help reassure against future requirements. For example, at Sereno we offer a 30-day rolling notice period in the first 12 months to help reassure our partners. Contracts are also usually based on the number of employees supported each month, so they can fluctuate with your employee count.
Expertise 
Outsourced IT support gives you a range of different technical skill sets at one monthly cost. This gives your employees access to on-demand IT support, as well as unlocking the potential for you to carry out more complex IT projects and take advantage of new technological advancements to improve the business.
Contrarily, if you opt for in-house IT support, you either need to hire a team with varying expertise, or you instead risk relying on a singular IT Manager to manage all of your systems, whilst continually upskilling themselves.
A challenge many companies face when having an in-house IT team is the company is limited to the knowledge and ability of these people. Outsourcing removes this restriction but also keeps you at the forefront of technology with an insight into your what your competitors are doing.
Another benefit of outsourced IT support is that you will have a team of people continually monitoring your systems. This enables them to detect potential issues and prevent them from occurring before they can impact your business, boosting efficiency.
Reliability 
IT companies are bound by certain cyber security regulations, are assessed by independent bodies, and offer service guarantees, meaning they can guarantee a certain level of security and service. See Sereno's Cyber Security and Partner Experience commitments. Both of these you may not otherwise get with in-house IT support. IT support companies will also try to help you adopt IT security measures and improve certain operational processes that protect and improve your business.
Equally, most IT companies will regularly train, educate and upskill their team to ensure they're up to date with the latest technology and security trends. This gives them the best toolkit to protect and empower your business. Which is much more reliable than depending on one internal IT Manager, for example, to be proactive and upskill themselves.
A challenge for companies that have in-house IT teams is how to cover sickness and holidays if you only have a few technical staff. Also, technical staff can become unmotivated if they're not challenged and developed, leading to underperformance or them leaving and taking their knowledge of your IT environment with them.
Additionally, a good IT partner will also have a team of people continually monitoring your systems and security, as well as those who provide you day to day IT support or undertake more complex IT projects. This means they can not only solve issues when they occur but also detect and prevent IT problems before they disrupt your business. Another example of this proactive approach to improve reliability is through providing actionable advice.
Scalability

 
Finally, outsourced IT support ensures you continue to have a robust IT support team as your business scales. If you're planning to grow your business soon, you should make sure you can cope with this growth in the first instance. Alternatively, you can also protect your business against staff reductions, should you need to take these measures at any point.
Hiring a team of IT people can be a challenging and lengthy task, which could delay your growth plans. Alternatively, if you grow before you have the IT team to support this growth, you may find yourself subject to various security threats, or your team having a negative experience from the technology they use and the support they need.
But, by opting for outsourced IT support, you have all the technical and management ability you could ever need, and you don't need to change a thing. Likewise, your IT partner will be able to advise on different technology and security solutions that will better suit and support your business as it grows.
Operational Maturity
The last benefit – an overlooked point by many businesses, is operational maturity.
 When thinking about the function of IT in a business, we tend to forget that a large part of a business's IT demands is in fact administration and management based.
Examples of these are:
Onboarding new staff effectively and giving them a good experience,
Procuring new and fit-for-purpose hardware and software,
Managing the leaver process to maintain data security,
Ensuring cyber security best practices are in place across the business,
Having an effective 'approval' process in use to control staff access to information.
Although these can all be developed with in-house Teams, an outsourced IT provider has the benefit of using effective tried and tested processes. By adopting these you can improve the maturity of these processes making them more reliable and productive, which improves the employee experience, secures the business, and improves productivity fuelling growth.
Many young or fast-growing companies can risk neglecting these and then feel the pain of this in the future – adopting these early rather than trying to make the changes at a later date can make a big difference.
Is there an alternative to in-house or outsourced IT support?
You may be reading this article and wondering, do I have any other options? You may realise the benefits of outsourced IT support but already have a small internal IT team, that you're not ready to let go of.
In this case, you would benefit from co-managed IT support. At Sereno, we offer both fully managed and co-managed IT support. A fully managed support contract means we take care of anything IT-related, leaving you and your team to do what you do best. Contrarily, with a co-managed IT support contract, our team would work alongside yours to support with day-to-day IT support or larger, more complex projects. Ultimately, we can be flexible to suit the needs of your business, meaning you reap the benefits of both co-managed and in-house support.
Want to know more?
If you're interested in reliable, cost-efficient, and expert IT support, simply get in touch. Whether you're looking for fully managed or co-managed IT support, one of our friendly team will be on hand to have an informal initial conversation whereby we will listen to your needs and explain exactly how we can help your business.